A weekend of banking IT woes – BNY Mellon and HSBC under pressure.
Bank of New York Mellon Corp. said it aims to have a reliable fix by Monday for the system it uses to generate net asset values for mutual funds after the software broke down seven days earlier.The financial sector has been experiencing some high profile IT woes both sides of the Atlantic this weekend, as BNY Mellon and HSBC scrambled to fix IT glitches that have impacted thousands of clients and customers. The malfunction placed several billions of dollars worth of accounts and trades in a serious state of disarray, with major price discrepancies potentially seeing the purchase and sale of funds at less than accurate prices.

Some of the most recent examples in the UK include the Co-operative Bank, which has said that its IT systems are so unstable that it doesn't have the proven capability to recover from a significant outage, and Natwest, which left customers outraged after a glitch meant that its customers couldn't withdraw their money. SunGard said the problem"appears to have been caused by an unforeseen complication" and that "additionally, the back-up environment hosted by SunGard, supporting BNY Mellon's U.S. fund accounting clients, was concurrently corrupted." More than 100 employees at the New York company worked through the weekend to correct the glitch and provide up-to-date pricing for roughly 1,200 mutual funds and exchange-traded funds that have lacked accurate asset value figures since last Monday, according to a report in the Wall Street Journal.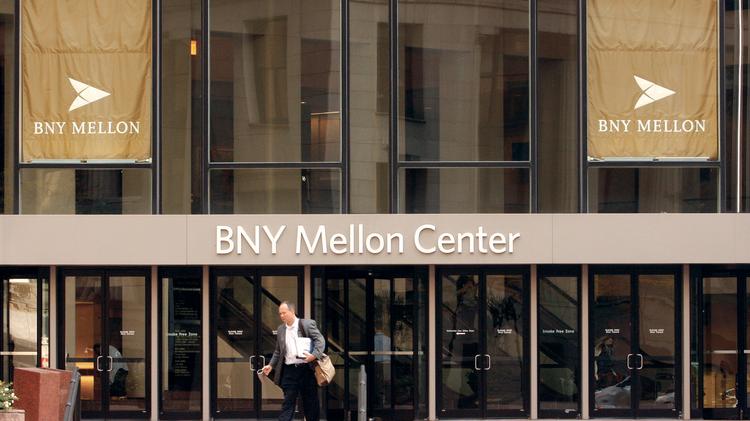 However, following several days of backlogging and reconciliation of funds since last week, BNY Mellon expects to finally resume its NAV function in its entirety ahead of the US open Monday. BNY Mellon had to admit that the problem associated with its InvestOne Platform, which is outsourced to SunGard, meant that it may have calculated inaccurate prices. BNY Mellon, a custody bank, keeps records, tracks performance and lends securities for institutional investors and as of June 30 oversaw about $26.8 trillion in assets. On Sunday, Federated said it "has continued to work through issues over the weekend and we expect to have an update for our customers in the morning."

According to BNY Mellon's CEO, Gerald Hassell in a recent conference call on the resolution and state of its systems, "We expect to complete Friday's NAVs for all but one of the affected fund clients by tomorrow morning … Our goal is to provide fund clients with system-generated NAVs for Monday." Mr. After days of trying to fix the problem, BNY Mellon's chief executive Gerald Hassell said yesterday that the bank was still working to fix the issue and apologised for the disruption the failure caused.

However, this corrupted both the production environment and SunGard's back-up environment, which prevented any sort of failover and extended the recovery time. The absence of accurate prices may have caused some investors to overpay for funds, Ben Johnson, director of global ETF research at Morningstar Inc., said last week. Sanford Bernstein analyst Luke Montgomery estimates that even in the extremely unlikely event the firm lost all its ETF and mutual-fund clients, earnings would fall by just 6% at most. SunGard, a financial software company with annual revenue of $2.8 billion, said in a statement Thursday that the incident was not caused by any external or unauthorized system access, and wasn't related to market turmoil.

We recognize the burdens placed on you to move to — and rely upon — alternative pricing mechanisms … and to interact with your respective fund committees and boards to approve those protocols. We also fully recognize the importance of our role and the importance of mutual fund and ETF products to the market and investors, particularly during a time of market volatility.
It appears that the issue affected both customers with HSBC accounts waiting for wages and customers whose employers use HSBC for their payemtns. @HSBC_UK I still haven't received my payments??