Dow on pace to end year back over 18,000 as stocks rise.
Wednesday, 14:30 GMT: The S&P 500 is heading back towards its record high at the start of the last session of what has been a stellar year for US equities, after European indices headed up off their October lows and cut their overall losses for 2014. The Wall Street benchmark is up 0.1 per cent at 2,082.20 turning around from its 0.4 per cent fall on Tuesday and putting it back within touching distance of its best-ever closing reading of 2,090.57 reached on Monday.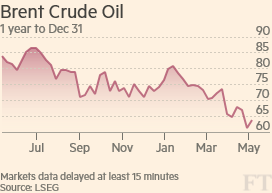 The extended period of cheap money, coinciding with a strong economic rebound and contained inflation, has sparked a bull-run in equities at the same time as a sustained dollar rally over 2014. The year's gains have been driven largely by improving corporate earnings, steady improvements to the U.S. economy and a still-accommodative Federal Reserve, even as it is widely expected to begin raising interest rates in mid-2015. The rise trims the main UK index's loss for the year to 1.5 per cent, but also lifts it 5.8 per cent off its closing low for the year reached in October. The nadir came at the height of concern about the potential spread of the Ebola virus, and coincided with weak European economic data that cast doubt on Germany's ability to continue powering the eurozone economy.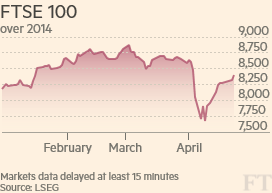 Despite that, the mainland Chinese equities benchmark remains at about half the level it reached before the financial crisis and remains beneath its 2009 post-crisis high. Brent crude, the international oil benchmark, is 2.4 per cent weaker at $56.49 a barrel, with pressure coming from further signs of a slowdown in China's manufacturing sector. It would still take a brave man to try and catch this particular falling knife though, given how sanguine Saudi Arabia appears to be about recent drops in the oil price, which would seem to suggest we could see further losses towards the lows seen a few years ago near $40 a barrel." The dollar DXY, +0.15% was little changed, keeping its yearly advance of more than 12% and on track for its best year since 2005, according to FactSet data.